Expand your Nonviolent Communication toolbox and deepen your practice with Intermediate NVC Course modules 1 and 2.
Each module is six weeks and builds on the online NVC Foundation Course. Between live calls you will receive supportive videos, handouts and inspiration. Participants will cover new theory and get an opportunity to practice their skills with other participants in break-out rooms.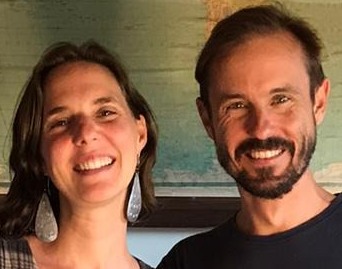 Meet your course facilitators
Sarah Dekker is passionate about integrating Nonviolent Communiction (NVC) with embodied spirituality. Her workshops offer ways to cultivate daily practices for living life fully and authentically, deeply grounded in compassion for one's self and others. Sarah's interest in individual and collective trauma healing has had her exploring various self development & healing modalities as well as attending numerous meditation retreats. Sarah is an internationally certified NVC trainer.
Nicholas Burnand is a certified Nonviolent Communication trainer, coach and trauma therapist. His journey has taken him to remote places, spending hundreds of days in retreats, ceremonies, and workshops around the world. He is focused on creating safe spaces for deep inner exploration. NVC, Internal Family Systems and meditation are the cornerstones of his work. Forming a powerful trio that support lasting inner transformation and freedom from suffering.